Trim Tag Affirmations
Available for Corvettes built from 1963 through 1972. To do this, CCAS, LLC uses extensive state of the art research including: character study, material analysis and die stamp decoding. Other analysis including code studies and physical structure are also applied.
In considering the purchase of Corvettes represented by these tags, which if any, would satisfy legitimacy standards? Send your answers by Email to:
CCAS4@AOL.COM
. The percentage of correct responses will be acknowledged.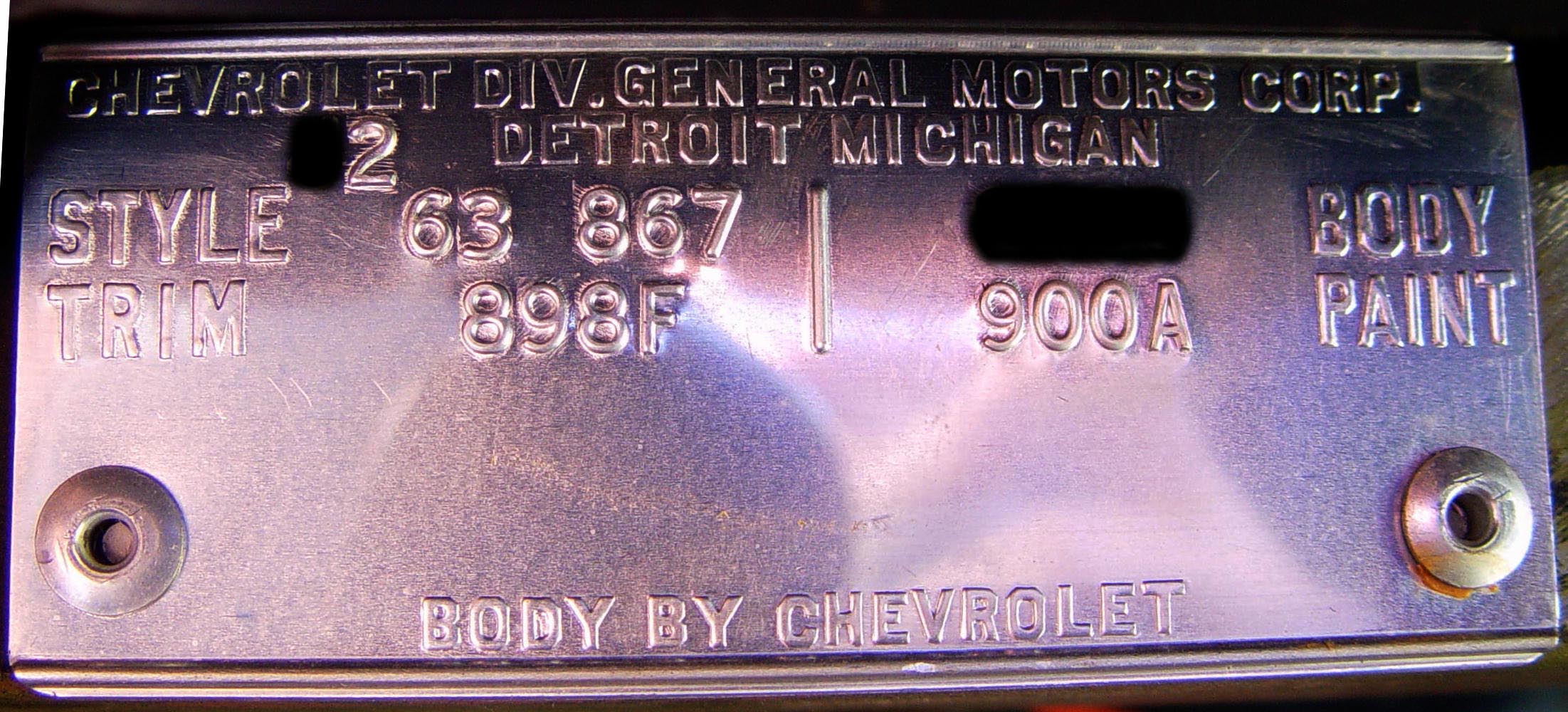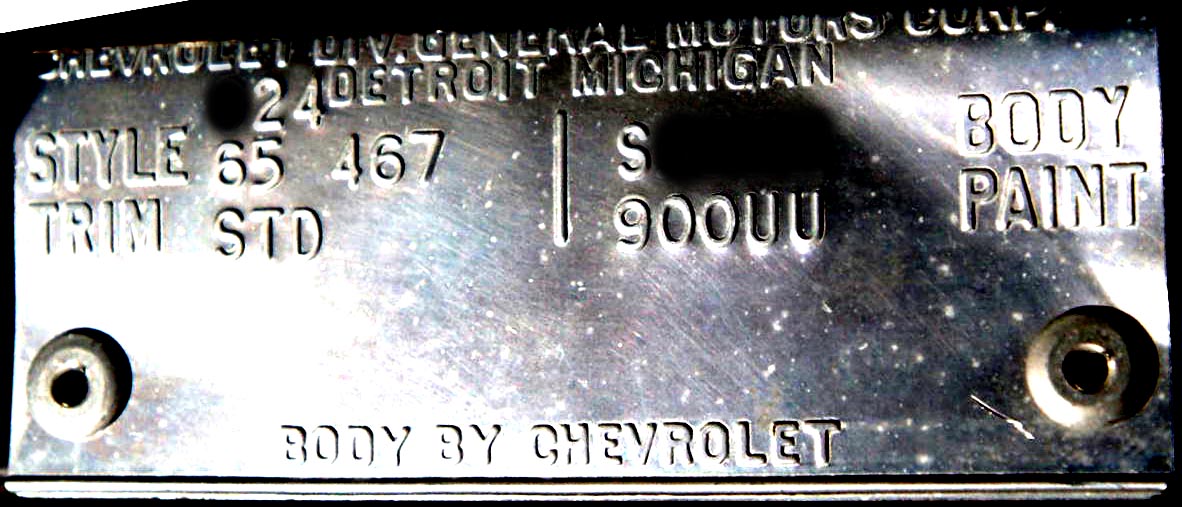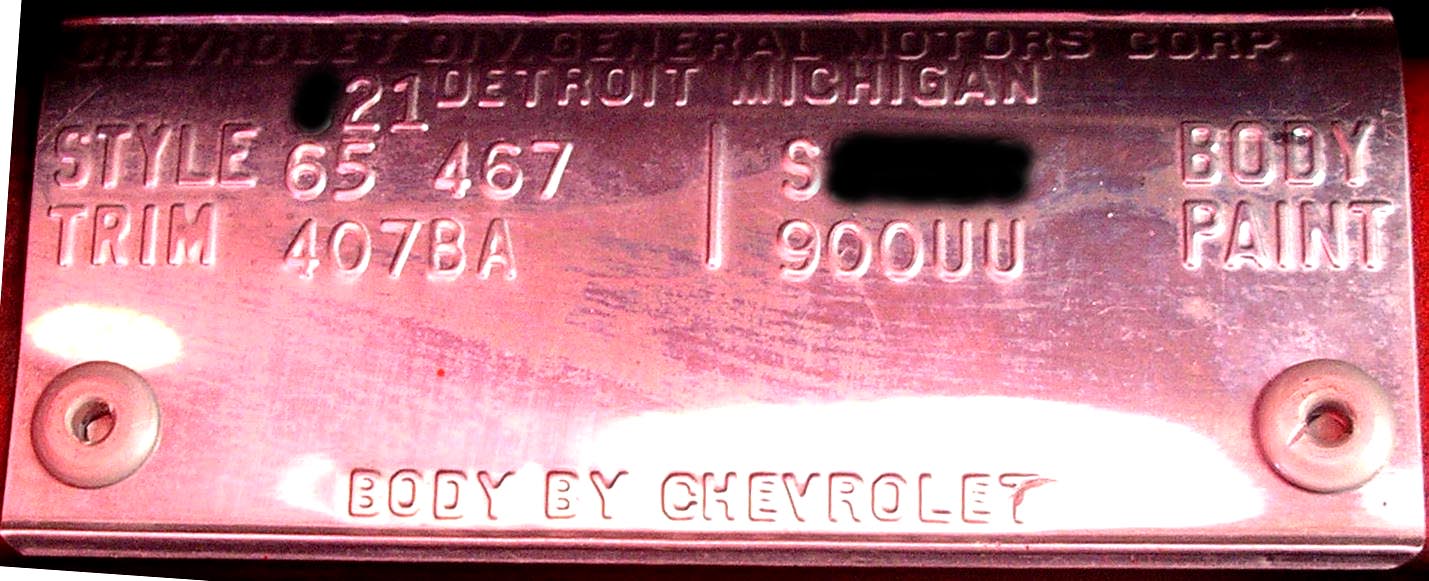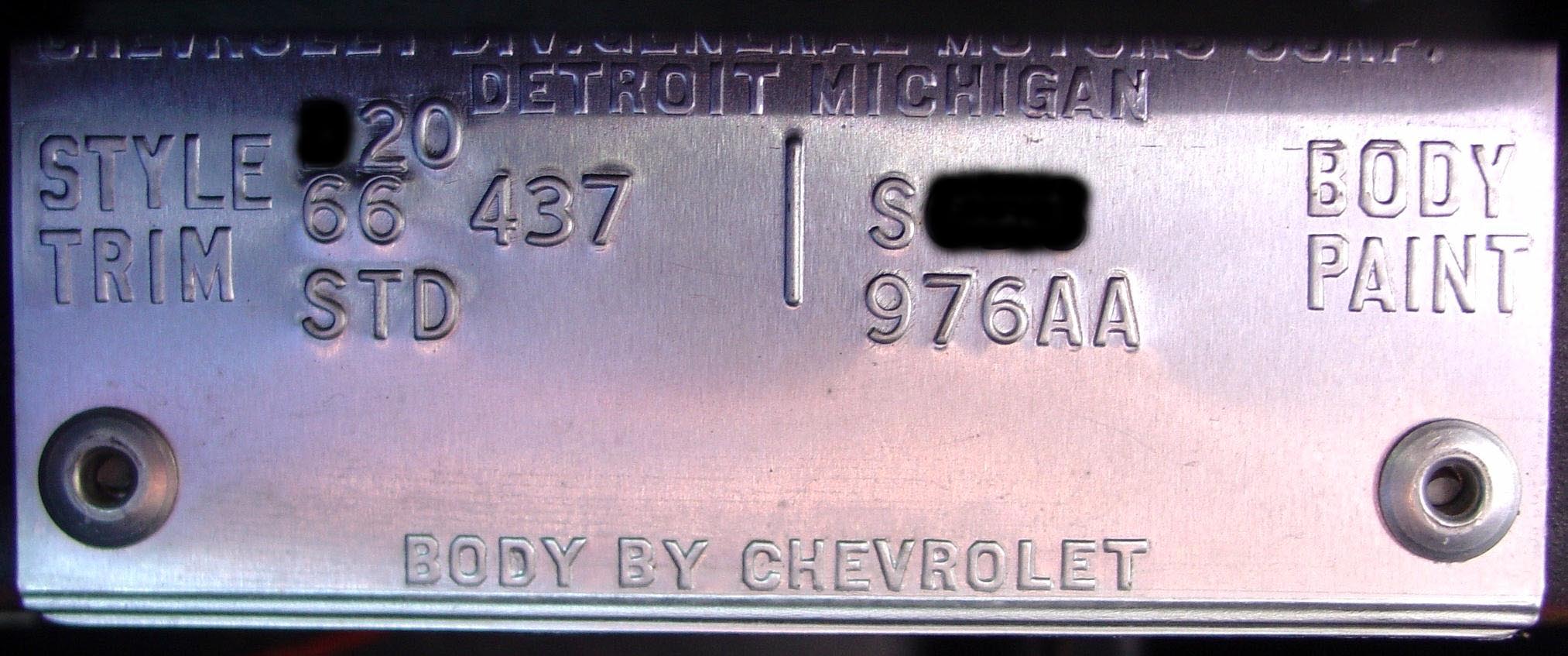 Contact Information
CCAS, LLC

318 Summit St.

Boonville, NY 13309